What I Do at Lyst: Lotfi Bentouati
We're back with another What I Do post. This time we chat with one of our Operations Engineers, Lotfi Bentouati.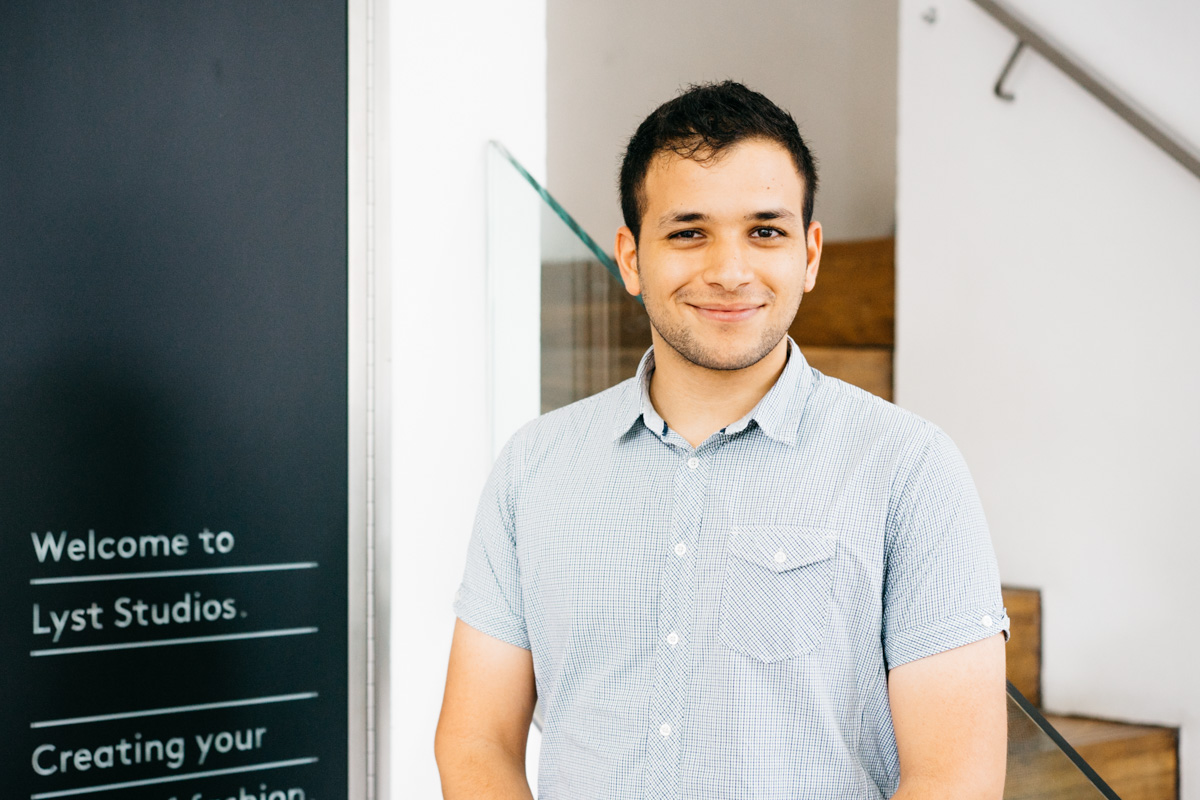 Tell me a bit about yourself Lotfi
Hello! My name is Lotfi. I'm 22 and I'm a junior DevOps at Lyst. I'm a big fan of the minimalist and Do-It-Yourself philosophies. I always try to keep things simple, whether at work or in life. I have a book where I keep note of all the ideas that cross my mind, and I like to experiment with them during my free time.
What did you do before Lyst?
Before joining Lyst, I was studying Computer Science in Paris. I really enjoyed being surrounded by like-minded computer enthusiasts and learning new things every day.
During my studies I had the opportunity to work for a Parisian startup. They were helping people to track their credit card expenses. My most significant experience however was spending several months with young students and teaching them how to code. That was very rewarding and I learned how problems are often human, not just technical.
Everyone has ended up at Lyst through a different path, how did you get here?
I landed in London few months ago with no clear idea of what I wanted to do. Eventually I got in contact with Lyst Talent specialists. They showed me that Lyst was a place I couldn't miss out on.
What is it you do at Lyst?
I am a Junior Operations Engineer (sometimes called a DevOps engineer). I like to say that I handle all the tasks developers don't have time to deal with, so they can focus on creating cool features for the website. It mainly involves taking care of our architecture and keeping data safe.
What type of problems are you solving?
The main question I try to answer is: how can we make our architecture more safe and reliable?
I've recently set up a backup plan for all the repositories our developers contribute to. Monitoring is an important aspect of the devops role: we want to make sure that every part of the system is working as intended. We also want to be alerted when that's not the case. I've contributed to the set up of a monitoring system that alerts us when suspicious behaviour is detected. I also answer general security questions, like defining a laptop hardening procedure for staff who need to access critical parts of the system from outside the office.
What's a typical day like for you at Lyst?
I'd like to say there is no typical day at Lyst, but that would probably sounds a bit cheesy!
I always have one major task or project that I start with in the morning. Developers sometimes message me with a request that I have to handle immediately as it stops them working. The questions can be anything from automating a task to granting an access to a service. I think it helps me a lot in improving my task prioritisation skills.
What is it you enjoy the most at Lyst?
Working at Lyst is definitely not the average office job. It has its very own culture, history, and private jokes :) All of this contributes to create a unique atmosphere. What I like the most is how so many people with different backgrounds and skill sets push all their efforts toward the same goal.
Any tips for people who are interested in working as an Operations Engineer?
These are 3 things that I always try to keep in mind while working as a Devops:
Think about the big picture: Don't start to create or fix something without knowing what direction you are going in. You should always ask yourself why you need to do it, how you will do it, and what the next step is.
Document your work: Avoid dirty patches and undocumented work. Be considerate of who will need to understand what you did a couple of months ago (it could be yourself!).
Stay updated: keep yourself up to date on the best tools that will help you to get the job done. Unless you're trying to challenge yourself, don't try to solve a problem when someone else already has.
Thanks Lotfi!
No problem!
Next time
Next time we'll be moving from Operations to Mobile as I sit down for coffee with Michael May, our Lead Mobile Engineer. If you've enjoyed this post and what to know more about what we do at Lyst, check out our Making Lyst twitter and our other blog posts.