What I Do at Lyst: Ivan Prignano
Nearly half of the staff at Lyst are technical or have a technical background. We have a large technology stack and plenty of exciting projects that we're working on. But we're often so focused on developing great experiences that we don't get the time to share what we're doing with you.
Most days I grab coffee with colleagues (Shoreditch has an amazing selection) and chat with them on the way. It's usually during these short visits for a caffeine fix that I learn about the cool things they're doing. I thought I'd start putting those conversations into a few articles so we could share what it is like being a developer in a fashion technology company.
To kick things off, I interviewed Ivan Prignano, one of our Frontend Engineers.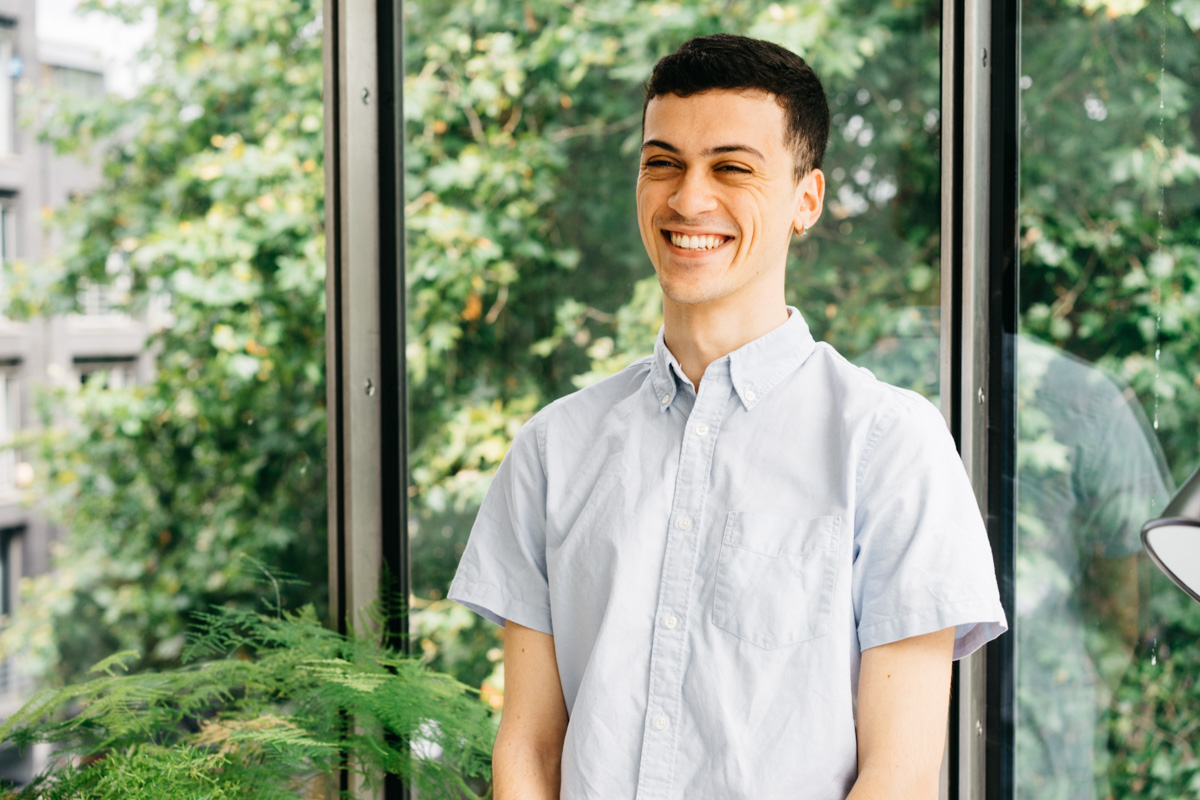 Hey Ivan, let's start with the basics: tell me a bit about yourself
Hey! My name is Ivan, and I'm a front end engineer here at Lyst. I'm originally from Rome, Italy – fun fact, I was born in the hospital on the Isola Tiberina, a super tiny island which sits in the middle of the river Tiber. Apart from building stuff on the internets, I have a big passion for music and I'm a fan of AS Roma, Roma's football team.
So what did you do before Lyst?
Before joining Lyst I've worked for a couple of years in a Milan-based agency, which gave me the opportunity to work on some cool projects for some interesting clients.
And did you Study?
Yep!
What courses did you take?
My studies were focused on languages; I've attended a Liceo (or college, for Brits) where I studied German, French and English, but my knowledge's quite rusty at the moment though haha. I didn't study anything computing-related, I just liked to hack around with computers.
How did you end up here at Lyst?
After spending 2 years in Milan I was willing to take on a new challenge, and I thought that moving to London could be an exciting one. That's when the awesome recruiting team at Lyst kicked in and, after meeting each other, took me for a tour of this amazing company – needless to say, I was hooked!
Tell me more about what it is you do here
I'm currently sitting in the Web team, where we try to drive and improve the Lyst website. As a Frontend Engineer I get to work on both building UI components and writing the backend code to serve them. It's lots of fun, and requires a big team effort and cooperation to tackle the problems we face when trying to implement new features, or when iterating over concepts we already have to make them better. In the end it's super rewarding, obviously!
What are the problems you're solving?
Our goal is to make Lyst an amazing experience. It's clearly not a small task, so we try to break it into smaller problems and focus on the most important ones first. In the web team we work closely with Designers, Project Managers, QA testers, and Backend Engineers. We brainstorm and iterate over ideas, designs, and prototypes to solve these problems.
And the main projects you're working on right now?
We have quite a few projects we're working on, so I probably couldn't list them all. Improving the product category navigation is one – or making designer profiles (Like Saint-Laurent) more beautiful and usable. We also have some cool ideas on how to make users' lysts more shareable and enjoyable.
Everyone has a different day at work, what is a normal day like for you?
In an average day I would usually get into the office around 9am and attend my team daily standup meeting, where we discuss what we've done the previous day and what are the plans for the current one. Depending on the project I'm on I would sit at my desk and work on the features we need to implement – this obviously takes a big part of the day, but the workflow is very collaborative and I would often pair with other Engineers. We discuss and brainstorm over the ideas we're implementing with the project manager and the designer in my team.
What do you enjoy the most about Lyst?
Ha, that's a hard one! I would say there are two (I'm cheating a bit, I know): the amazing people and the challenge to work on an such an ambitious product. Sometimes I still find myself thinking how lucky I am to be working with some amazingly talented people, who also happen to be super friendly and cool – everyone here shares the same vision and values, and even if we're all moving forward as fast as we can there's still time to get to know each other and have a great time together. It's awesome!
Finally, do you have any tips to give people looking to be a frontend engineer in tech?
Working as a Web Developer can be hard sometimes – the tech world moves really quickly and you should always try to be ahead of the curve. Everyone knows this, but if you really like what you're doing it can be a fun ride. Just be curious about how things work and don't be afraid to fail or ask questions. Anyone can be wrong sometimes, and that's probably the best way to learn!
That's amazing, thanks Ivan!
Thank you!
If you want to get in touch with Ivan, contact him on twitter.
Next time
Next time we'll be interviewing Sandra Greiss, one of our Junior Data Scientists! If you've found this interesting and would like to know more about life at lyst, get in touch with us on twitter or check out our careers page!